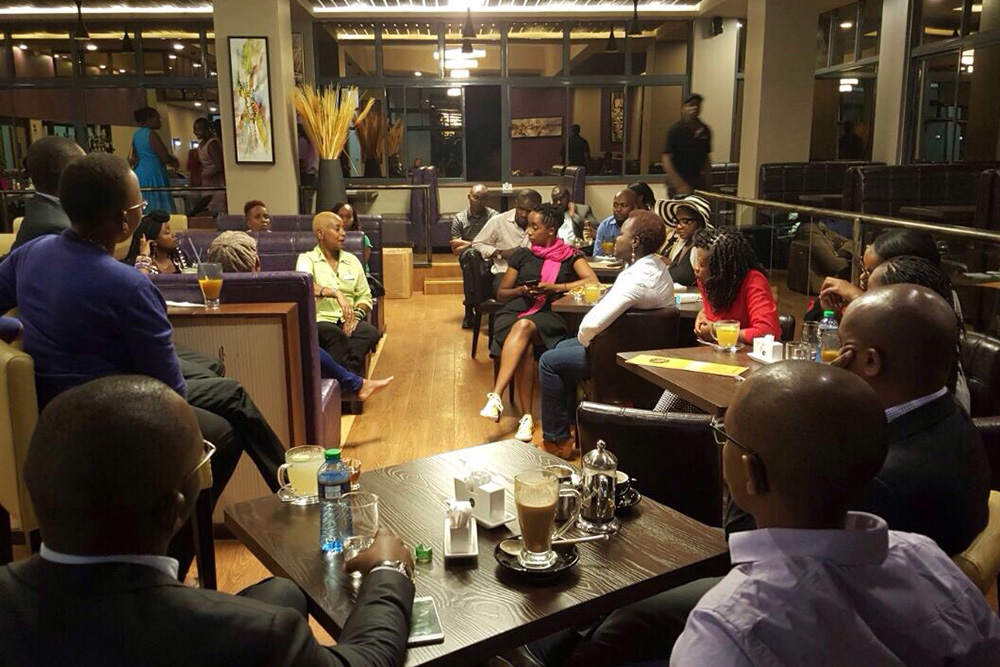 During my treatment I had access to a wealth of information from various avenues, from peers, support groups and various cancer trusts. This however was mostly in hospital settings and was not as readily available to the support structures that took care of me. It was ironically that as the patient, I was their main source of information from what I was learning.
It got me thinking of the imbalance of a well-informed patient with a not so well informed support system. I wanted to take these conversations out of the hospital setting and into a laid back environment, typical of when you meet up with your girlfriends to catch up and they query on how you are doing.
The cancer café was launched in the month of September 2017 at Kafein Bistro, Marsabit plaza on Ngong road and is a monthly forum every first Tuesday of the month that is open to the public and anyone touched by cancer. It's a space where over a cup of tea, coffee or a meal, the public gets to consult with specialists, share, learn, interact and more importantly bring back the dignity taken away by cancer.
With the Cancer Café, I'm hoping to bring back the dignity that cancer robs you of by enlightening the person and those around him/her on how to get back on ones feet stronger and more determined even after life has thrown you a curveball.
With the Café I do my best to demystify cancer – taking it out of the hospital setting and out in the public. This is because, the lack of information in the general public on preventive measures, the advantages of early diagnosis and what to do with a cancer patient contributes to a lot of mismanagement of the disease in general.
An empowered person will not be afraid to ask their healthcare provider those questions about their health. An empowered person will be able to make informed choices and know what options are available for them. Early diagnosis, acceptance of one's condition, access to information and a support structure makes all the difference.